ASUR Verdict: SUPERHIT
First episode date: 2 March 2020
Number of episodes: 8
OTT Platform: Voot
Directed by: Oni Sen
CAST: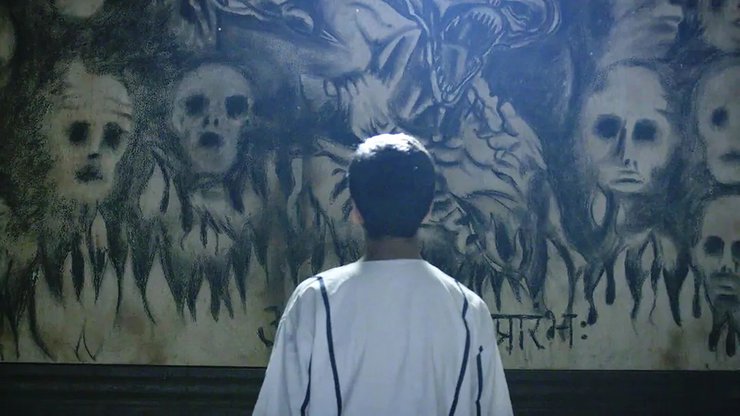 REVIEW:
STORY- ⭐⭐⭐⭐
ACTING- ⭐⭐⭐⭐1/2
DIRECTION- ⭐⭐⭐⭐
MUSIC – ⭐⭐⭐⭐
OVERALL- ⭐⭐⭐⭐
ASUR is a hindi thriller-crime web series developed jointly by Ding Entertainment and Viacom 18 Studios streaming on Voot. It is an extraordinary concept and a very unique story written by Gaurav Shukla, Niren Bhatt, Abhijeet Khuman and Pranay Patwardhan. The story shows the two different worlds of ancient mythology and forensic science against each other.
The story starts with a pandit boy killing his own father and doing some ritual after. As the story goes on in time, there is a serial killer on loose killing people without any common links and spoofing some very brilliant minds of the police department. After that, some past relations were freshen up with arrival of an old friend in forensic department. Undoubtedly, the story will not let you loose interest at any time and just make you more crazier for the next scene.
Coming to the direction of the show which is just outstanding and showed us some very deep aspects of the story very clearly. The getups and mask used in the show is what made it more interesting. The director, Oni Sen, has really done a wonderful job with the well deserved cast and used them very precisely.
CAST PERFORMANCES:
Main magnet of the show, Arshad Warsi, who just debut in the world of OTT as DJ has magnificently proved his himself . His acting during the whole show is outstanding. Also, Vishesh Bansal as the young pandit boy is unexpectedly very good and just overshadowed some very good actors in the show. Personally, I wanted more of his screen time in the show. In addition to his acting, Barun and Nidhi have also impressed the audience with their extraordinary acting skills. Overall, everyone in the cast has done an excellent job and just added real feeling to the story.
It's official that another season is coming soon. Hopefully, we will have that in this year only.
Also, check out our reviews of INTERNATIONAL WEB SERIES.